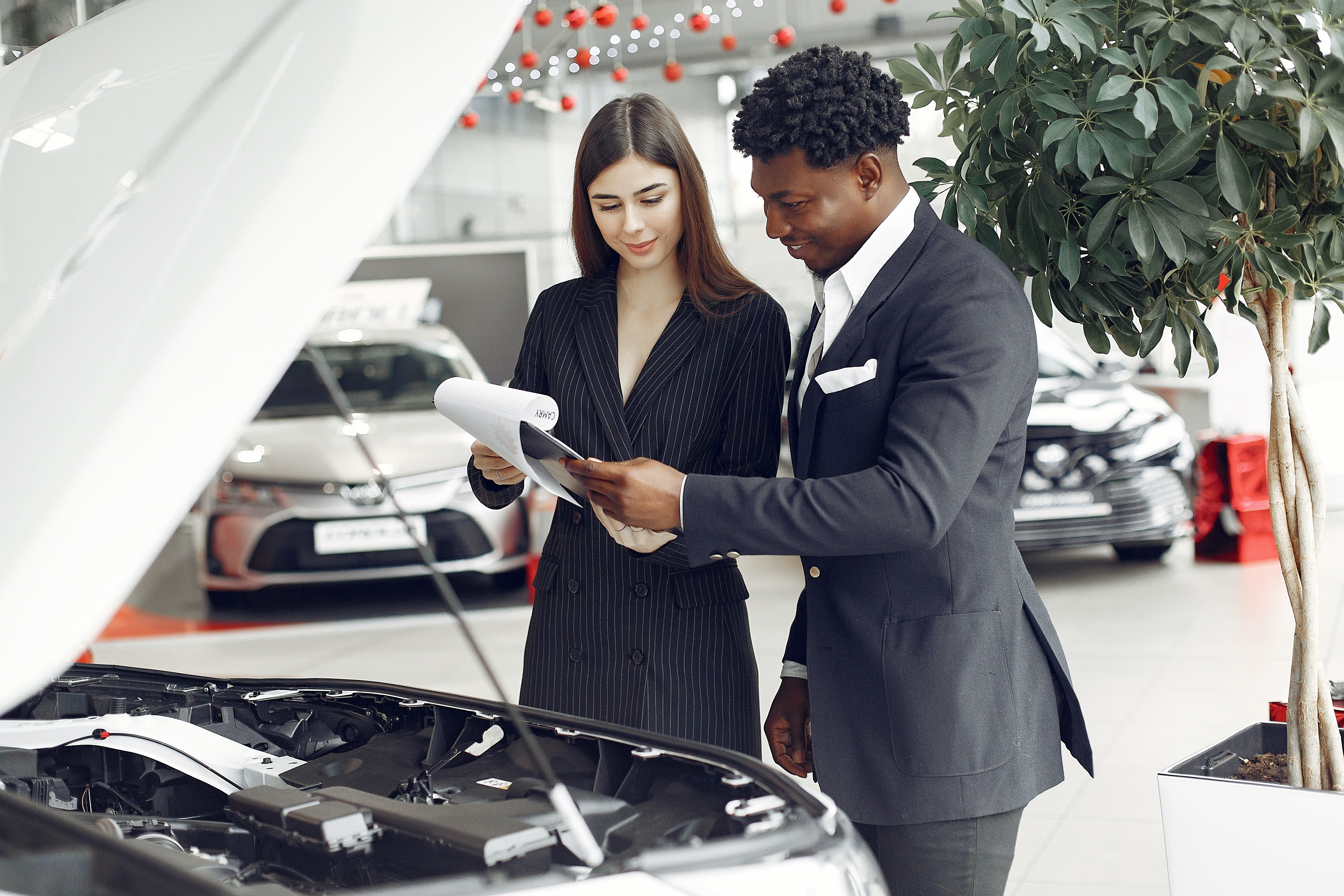 It's common knowledge that shoppers prefer quick and convenient buying experiences. No one wants to spend more time than absolutely necessary in a store, and they certainly don't like being sold to. Buying a car is no exception. Appraisallane.com points out that there's a direct, negative..
C.A.R.Score added to Experian's AutoCheck vehicle history reports Vehicle condition details are growing in value to consumers and companies. FOR IMMEDIATE RELEASE Monroe, OH, July 30, 2020 — Dealer Specialties announced today it has teamed with Experian to make C.A.R.Score reports available within..
Could Digital Vehicle Condition Reports for Consumers be the Solution Dealerships Need? It's well known that the internet has revolutionized car shopping. In 2019, Cox Automotive reported that over 61% of vehicle shopping time was spent online, with just under 3 hours spent at the dealership. It's..
Product Spotlight: DealerSpin360 – Taking the Offline Walkaround Online The walkaround is an integral part of the dealership sales pitch. As the sales rep's opportunity to learn the customer's needs and pain points and to highlight all the vehicle's advantageous features, the walkaround is key in..
Join Dealer Specialties at NADA 2020! Another year, another NADA… but a NEW decade! Each year NADA brings new ideas and new products to the automotive industry with the goal of assisting dealers achieve efficiencies and success. Dealer Specialties is proud to be among those advancements in..
C.A.R.Score reports are now available to Dealer.com clients PRESS RELEASE GlobeNewswire Monroe, OH, Dec. 11, 2019 (GLOBE NEWSWIRE) — Dealer Specialties announced today that the company has joined Dealer.com's Integrated Partner Program to syndicate C.A.R.Score reports to their dealer websites...
Vehicle Photography Solutions that Work for YOU (Not the Other Way Around) Earnhardt Auto Centers opened its first dealership in 1951 and has now expanded to 21 dealerships across 17 brands. Being a private automotive group, the need to keep overhead low is essential for driving profits. So how..
Growing Your Dealership's Business Through Online Video Click to view LiveLot Infographic Growing your dealership's business is challenging in today's world and the way people shop for cars has changed drastically since the internet became a household and then a hand-held commodity. Auto..
Product Spotlight: LiveLot® LiveLot is a dealership video service designed to increase traffic, leads, and time spent on site. Unveiled April 20th, 2017, this responsive video marketing platform provides full-service video marketing strategies to automotive dealers. The service can be purchased..