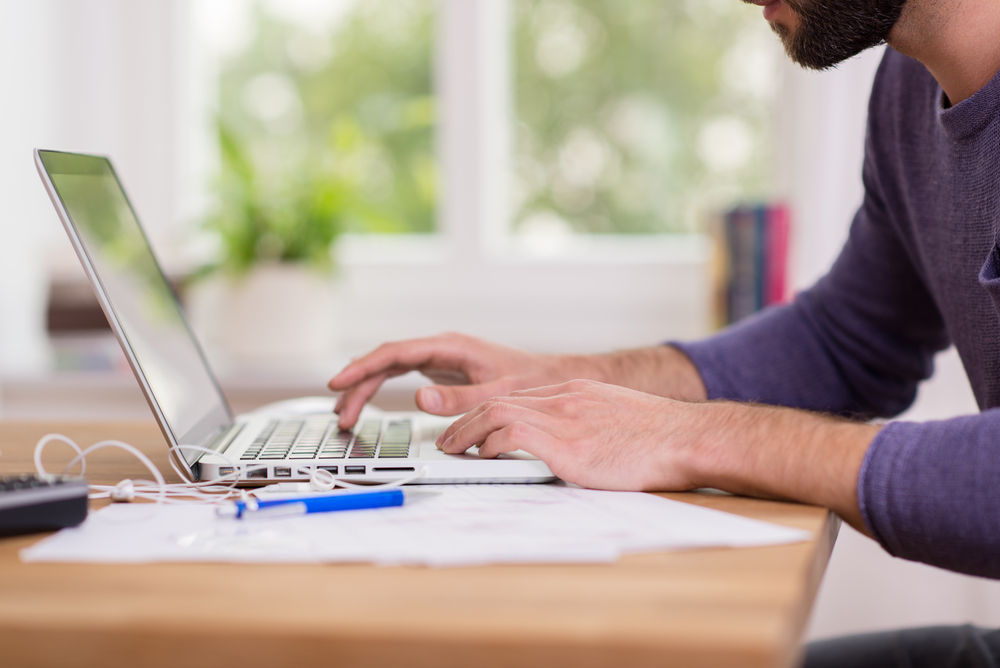 Personalizing The Dealership Digital Buying Experience
The modern-day internet is all about customization. Websites, ads, and content suggestions all adapt to the user based on our specific interests. As a result, we've subconsciously come to expect that level of customization from everything.
Those expectations apply to the online auto-buying experience. Today's car shoppers presume that dealerships serve personal experiences through every step of the buyer's journey.
That's a tall order for a dealership of any size. So whether you're looking to develop a custom buyer experience or just looking to improve your existing system, we've created this guide to personalizing the dealership buying experience.
What is Personalized Marketing?
As savvy dealers, you know that personalized marketing is the process of identifying potential car buyers and customizing a unique buying experience to fit their needs and goals.

By collecting data on consumers, interpreting that data, and taking informed action, you can create shopping experiences that cater to consumers' specific needs. Your marketing forgoes a one-size-fits-all approach and instead treats the consumer as an individual.
How to Improve Your Dealership's Personalized Marketing
Once you gain a better understanding of your audience, you can cultivate laser-focused, lead nurturing funnels. Follow these tips to guide cold leads along the path to delighted customers.

Step 1. Data Collection
When it comes to modern personalized marketing, data is everything. While it's okay to trust your gut, numbers don't lie, even an overwhelming amount of them.

That's why if you want any chance at making informed decisions, collecting accurate data is crucial. To gather information on your customers, your dealership needs an automotive CRM and potentially marketing software. This will enable your team to seamlessly transition between sales, marketing, and customer interactions by arming your staff with the information they can count on.
But what information is most important? Autosuccess Online suggests gathering info on your customers' preferences for "make, model and features to prices, deals, and leasing versus buying." Autoleadstar recommends harvesting the page views, session duration, number of sessions, and any questions asked. VinSolutions pitches "browsing behavior, including their budget, and the frequency/timing of their browsing" as some of the most insightful customer buying signals.
By extrapolating this data, you can make educated predictions about the type of consumer your dealership usually attracts. Then, you can improve the likelihood that your first email, text, or phone call resonates with your customer.
Ultimately, if you want to be competitive in today's market, you need the valuable insights that massive data collection provides. From there, you'll be able to cultivate those personalized buying experiences that automotive buyers expect.

Step 2. Interpret Your Data
Now that you have all of this data, you need to make sense of it. With a CRM, you can analyze huge volumes of customer data in an instant, isolating trends, patterns, and personas.
Start by segmenting the data into different demographics that make personalization easier. For example, VinSolutions suggests "paying attention to your customers' online browsing history and recording it in your CRM… can help you segment audiences based on key behaviors". Hubspot has a great guide to creating detailed buyer personas that can help you identify and isolate your different customer segments.
By investing in the tools and time to interpret your buyer data, your dealership gains vital details about your customers before they even enter the dealership. This tees you up for easy customer conversations, painless sales, and delighted buyers.

Step 3. Take Data-Informed Action
Now that you have a solid understanding of your dealership demographics, you can create custom experiences centered around customers' needs, goals, and desires. Here are a few tips to get started.
Market Where Your Customers Are
According to Venture Harbour, companies that personalize content can see 72% higher conversion rates. Once you've segmented your prospects, start delivering marketing messages based on their ad engagement preferences. For example, most young professionals prefer interacting with ads on their favorite digital hangout, but others may prefer emails or calls.
For example, maybe a large section of your market consists of professionals that enjoy engaging with colleagues on Linkedin. Perhaps other segments develop for soccer moms that use Facebook to update friends and family or college grads that like voicing their latest frustration on Twitter.
By creating search engine and social media ad campaigns, you can reach shoppers on their favorite publications, blogs, and social sites. This way, customers will see your ads based on their interests, sending more qualified traffic to your dealership website.
From there, you can segment your leads based on where they fall along the sales funnel. Each lead needs custom care and marketing messages to help move them from curious customers to satisfied shoppers.
Personalization On Your Website
Once potential customers engage with your ads, make sure that you have something worthwhile to show them when they reach your website. This is a crucial part of building trust with a customer online.
Maybe you've discovered that your dealership tends to attract new car shoppers that aren't comfortable with the buying process. Beginners' guides to car shopping are a valuable resource that will keep you top of mind when they're ready to make a purchase.
Regardless of segment, however, you need the most in-depth, user-friendly Vehicle Display Page(VDP) you can get. Your customers want to know what you have available and as much information on your inventory as possible. Tools like VinMotion are great for managing your inventory and controlling the different details, photos, and videos available for each vehicle on your website.
Personalization at The Dealership
The personalization doesn't end once your prospect finally enters the showroom. Here you have the opportunity to leverage your data again to inform which deals and talking points available to your sales team should highlight.
It's crucial your sales team knows the needs, wants, and goals of the customer you're working with. That way, they'll help get buyers into the right car and out of your dealership as comfortably as possible.
Follow Up Personalization and Retention
Just because your team has closed a sale doesn't mean that's the end of the customer relationship. They're a valuable resource for improving the customer experience, retargeting similar buyers, creating return business, and cultivating customer loyalty.
For example, autoleadstar advises that "customers who already made a purchase should continue to receive valuable information, such as vehicle updates, service reminders and offers, and, when the time comes, trade-in, upgrade, and lease purchasing information." Of course, you'll also want to segment offers for the best personalization performance.
By continuing personalized service after making a sale, your dealership shows a customer that their experience is worth more than just the price of their vehicle. Custom messaging and deals help foster a customer relationship that keeps your dealership top of mind and encourages repeat business.
Now It's Your Turn
This guide has touched on several different ways that you can personalize the dealership buying experience. Of course, there are countless specific strategies and tips that we'll explore in the future.
In the meantime, leave a comment letting us know if there are any methods you'd like us to break down. Also, feel free to share what kind of personalization has worked best for your dealership. It might even end up in a future article.
Popular Article about personalizing the dealership buying experience