How to Improve the Car Buying Experience
It's common knowledge that shoppers prefer quick and convenient buying experiences. No one wants to spend more time than absolutely necessary in a store, and they certainly don't like being sold to.
Buying a car is no exception. Appraisallane.com points out that there's a direct, negative correlation between how long a buyer spends at a dealership and customer satisfaction.
The best way to cultivate happy, loyal customers is by making the car buying experience as convenient as possible. To help your business build a positive relationship with potential customers, we've put together these actionable tips to improve the car buying experience for your dealership.
Optimize For Mobile
According to V12data, more than half of modern-day automotive shoppers use a mobile device during their buyer's journey. In fact, 58% of all Google searches are done from a mobile device.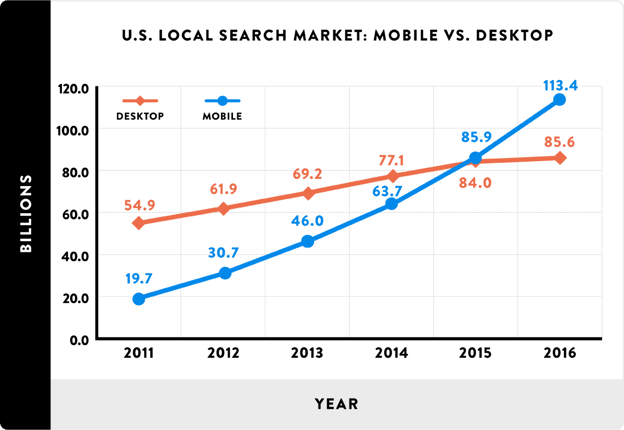 Courtesy of Backlinko.com
With more millennials entering the workforce and Gen Z just starting to trickle into the automobile market, optimizing your website for these mobile natives is crucial to the future of your dealership.
Showcase as much information as possible
Neil of altitudeinc was right. The days of prospective shoppers walking onto a lot to find a car are long over. Instead, the modern-day car shopper starts their car buying journey by doing research online. If you want your dealership to be a part of that research, you need to feature as much information as possible online.
C.A.R.score vehicle condition reports provide shoppers with the most recent vehicle history alongside a professional vehicle inspection. Also, you'll want recent pictures, videos, features, and reviews of the vehicle to help shoppers get informed and get excited.
Transparency is key. By providing all of this information upfront, potential customers will view your dealership positively and be more confident about making a purchase.
Make it Easy to Customize
Vehicle shoppers don't want to end up in a car that doesn't meet their specific needs. When searching for a car, modern shoppers are more likely to browse by features rather than a model.
According to Google, feature-related searches are on the rise. To improve the likelihood of potential car buyers landing on your website to continue their search, you need to make it easy for them to customize features online.
Offer online research tools that allow shoppers to filter through your inventory by specific features. The freedom to mix and match as they please, combined with the ease of use of your website, builds confidence in your dealership and keeps you top of mind when the customer is ready to buy.
Interactive Experiences through Augmented and Virtual Reality
A picture may say a thousand words, but with the steady growth of Augmented Reality (AR) and Virtual Reality (VR) technologies, is a photo enough to close a sale on its own? Google shared that 56% of car buyers said they could be convinced to buy a car without ever driving the vehicle as long as they could view it in a 360-degree showcase.
You can't get much more convenient than completing a purchase from the comfort of your own home. To ensure potential customers understand the inside and outside of a car without ever stepping onto the lot, 360-degree video, vehicle walkarounds, and even AR test drives are a must-have for your website.
Tools like LiveLot and DealerSpin360 take the hassle out of dealer AR. Their interactive capabilities enable shoppers to learn more about a vehicle within an AR experience, tapping on specific features to learn more about them.
Digitalmarketinginstitute predicts that 80% of the future purchasing generation will tend to visit stores that offer interactive experience via AR and VR technologies. This tech is still fairly new within the automotive industry, but it's definitely where things are headed.
Offer Multiple Methods of Contact
Improving the car buying experience is all about giving buyers the power to power to shop their way. During the research phase, that means granting them the power to customize, filter, and browse however they please.
That line of thinking also holds true when a lead is ready to buy. Having multiple different avenues for shoppers to get in touch with your sales team is crucial to closing the deal.
Some shoppers will be ready to drive over to your lot and talk with a sales rep in person. Others will prefer to call ahead, and some will favor texting or chatting through a bot. You want to connect with each of these shoppers.
To earn their business, you need to make each of these methods of contact accessible and so clearly featured on your website they're impossible to miss. There's no reason to lose a sale because a customer couldn't access your dealership through their preferred method of contact.
Now it's Your Turn
The methods and strategies for improving the car buying experience are constantly changing as the car buying industry and technology continue to evolve.
If you feel that we left an important tip unmentioned, let us know in the comments.
Also, leave a comment letting us know which tip you're planning to use to improve your dealership's car buying experience.