Engaging Shoppers for a Digital Future - Dealer Specialties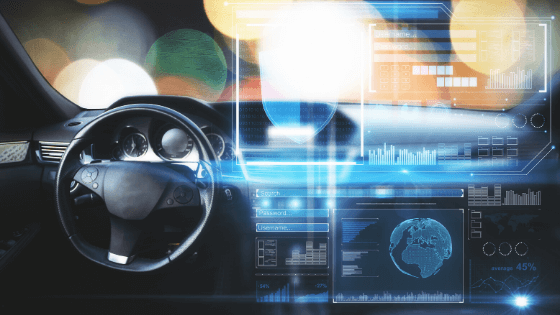 Engaging Shoppers for a Digital Future
Expectations have changed and car shoppers are looking to fully immerse in online car shopping and buying
Digital retailing has been a buzz word within the automotive industry for the past few years. Some dealerships have adopted online car purchasing, but the majority have not. It's a big move for this industry and requires the right tools and strategic management in order to successfully utilize these features. However, when done right, dealerships give car shoppers an online buying experience they've been craving for years.
With the recent pandemic, dealerships had to move quickly and make online shopping more accessible than ever before. This has now created a new set of expectations for the future of car buying, and the need for digital retailing more urgent than ever.
So, what is digital retailing? At its core, digital retailing is a series of experiences allowing customers to interact and engage with your website during the car buying process.
It's not always about the online payment calculators and credit applications. It's about the experience and creating a mindset – giving the customer all of the details they need to make a realistic purchase decision.
This month, Google released data on how COVID-19 impacted the auto industry and how people are shopping for vehicles during the pandemic. According to their study, "U.S. search interest for "dealership near me" dropped more than 20 percent in March 2020 versus February 2020. But people still want to engage with vehicles as they would on a dealership lot."
In addition, Google asked car shoppers to rank activities they'd prefer as a good alternative to visiting a dealership, here are those results:
At-home test drive
Review videos
Digital showroom
Online configurator
VR test drive
Video conference
It's clear. Consumers are looking for a virtual shopping experience in order to reduce the time at the dealership or to avoid it all together. This is where the first steps of digital retailing come into play – unique, digital vehicle merchandising.
Videos are a large part of this, with live vehicle videos, 360 virtual spins and interactive hotspots, and video messaging.
What can dealerships do to prepare for an evolving car buying experience?
Start small. If your dealership is not using video today as part of your merchandising process, start with something simple like a 'pan and scan' video or, even easier, creating a video from high quality vehicle photos.
Adding voice overs to your videos allows dealerships to highlight those high value features that buyers are looking for and give you a platform to announce dealership value props, like free oil changes for life or discounted maintenance services when they buy with you.
Allow your shoppers to interact with your vehicles by utilizing spin tools and clickable hotspots to show more details about those important vehicle features.
Video messaging is another great way to customize each customer experience. Adding that message to an already created vehicle video achieves two actions in one single output. They see the vehicle while you offer custom commentary.
Don't stop there! Look for ways to incorporate new online tools to showcase your vehicles, like interactive condition reports.
The coronavirus pandemic has certainly shifted the way car dealerships do business. Now that consumers have a taste of what true online car buying could be, we can expect the behavior to persist. Understanding these expectations and adopting the right digital experience for shoppers will be critical for success.
Interested in Dealer Specialties digital merchandising tools? Learn more on our website or contact us and let us know what your business needs are and how we can help your dealership.