5 Inventory Merchandising Strategies To Supercharge Dealership Profit Margins
You hold the power to supercharge profit margins by fine-tuning your inventory merchandising game. If it sounds simple, that's because it is.

By optimizing how your vehicles are shown, you can attract more prospects, enhance the overall buying experience, and significantly improve your profit margins.

Let's explore the importance of inventory merchandising and how it directly impacts a dealership's bottom line.
How Does Inventory Merchandising Impact Dealership Profit Margins?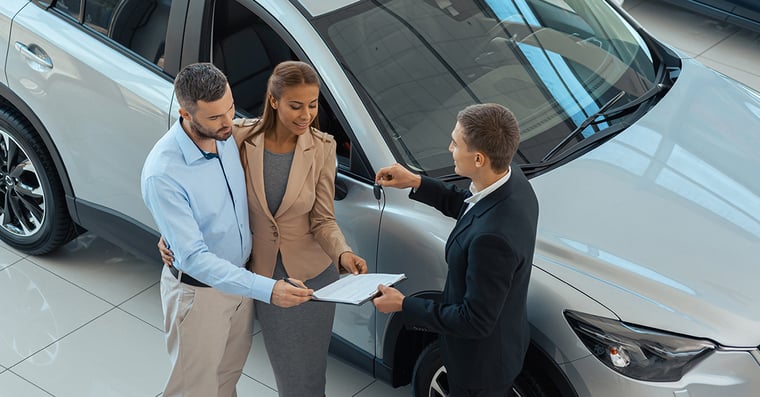 The primary goal of inventory merchandising is to get more value for the vehicles on your lot. Dealers can achieve higher sales volumes and maximize their profitability by attracting more customers, enhancing the buying experience, and improving inventory turnover. Here's how:
Increased Reach and Engagement
By showcasing your inventory effectively, your dealership can attract more customers. An appealing showroom and an engaging online presence help create a positive first impression, increasing the likelihood of prospective buyers visiting your dealership or reaching out for more information.
Improved Customer Experiences
Proper inventory merchandising focuses not only on attracting customers but also on creating a memorable and positive experience. A well-organized showroom and an interactive online presence make it easier for customers to navigate and find the vehicles they are interested in, making your dealership more desirable.
Faster Inventory Turnover
When vehicles are presented attractively and transparently, customers are more likely to make a purchase decision quickly. This reduces the lingering inventory holding costs and allows dealerships to introduce new models and keep inventory fresh.

Effective Inventory Merchandising Strategies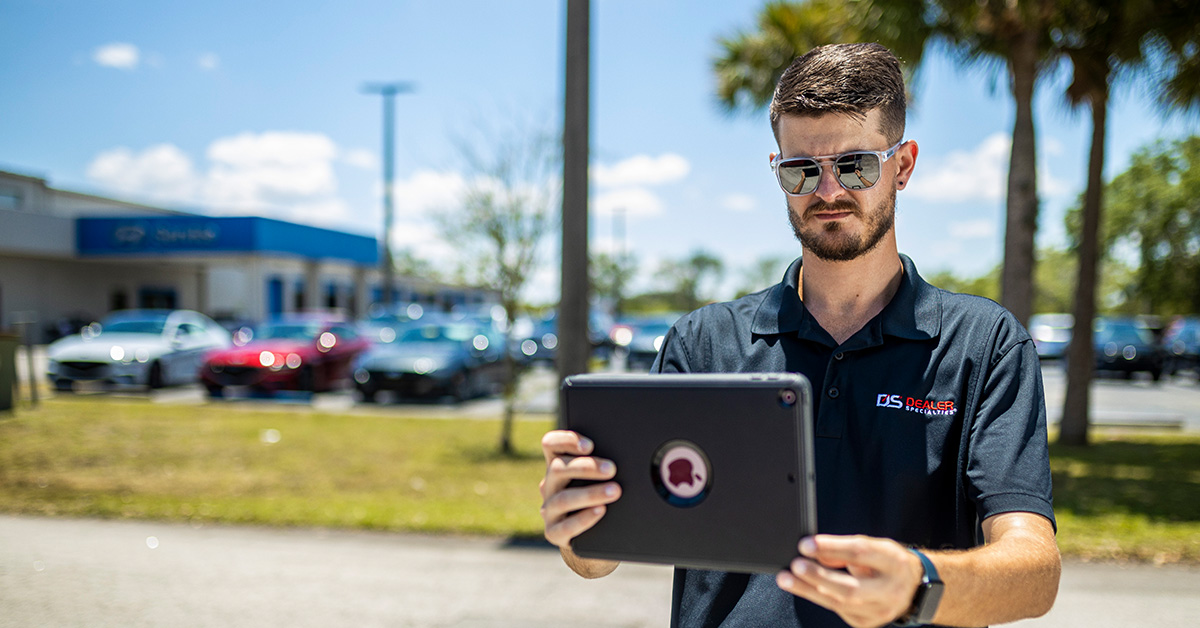 There's no shortage of strategies to help dealerships with their inventory merchandising efforts. The following five techniques are simple and effective ways to engage today's buyers, generate leads, and close more deals.
1. Optimize Online Listings and Photos
Online listings serve as the primary touchpoint for potential buyers, so optimizing them for maximum impact is crucial. This includes providing accurate and detailed vehicle descriptions highlighting key features, specifications, and pricing information. Additionally, high-quality professional photographs should be used to showcase the vehicles from multiple angles, both inside and out.

2. Utilize Video and Virtual Tours
Dealerships can create engaging videos that provide a virtual tour of the vehicles, highlighting their key features and benefits. 360-degree walkaround cameras can also be utilized to create immersive experiences for prospects to explore the vehicles in a more interactive and realistic manner.
3. Implement Live Chat and Chatbots
Live chat and chatbot functionalities can be integrated into websites and VDPs to provide instant assistance and support to potential buyers. These tools allow customers to ask questions, request additional information, and even schedule test drives, all in real-time.
4. Leverage Social Media for Inventory Promotion
Social media platforms, such as Facebook, Instagram, and Twitter, offer a powerful avenue for promoting their inventory where shoppers already spend their time. Share visually appealing images, videos, and customer testimonials to generate interest and attract potential buyers organically. Paid advertising campaigns can also help reach a wider audience and drive targeted traffic to websites, VDPs, and physical locations.
5. Track and Analyze Inventory Performance
To continuously improve their inventory merchandising efforts, dealerships must track and analyze their inventory performance. This includes monitoring metrics such as views, leads, conversion rates, and sales. By identifying trends and patterns, car dealerships can make data-driven decisions to optimize their inventory presentation and improve profitability.
Get Help From the Inventory Merchandising Experts
As a leading automotive merchandising partner for over 3,000 dealerships, Dealer Specialties has the expertise and tools to help you stay competitive in today's vehicle market. From interactive 360 tours to comprehensive vehicle condition reports, we offer resources that capture buyers' interest and keep them engaged until the final point of sale.

Take five minutes to answer a few questions about your current inventory merchandising efforts, and we'll provide more recommendations to help you drive profit.