EV Adoption and Sourcing: How Automotive Dealerships Can Succeed in the Electric Vehicle Market
Electric cars are everywhere these days, and they're not going away, thanks to growing consumer demand and government-backed infrastructure investments. If EV adoption continues at the current rate, the impact of electric vehicles on the automotive industry will be game-changing. EVs are projected to make up over half of all US passenger vehicle sales by 2030.
But success in the EV marketplace involves more than just offering electric vehicles. You must have the right stock to drive revenue for your dealership. Here are some ways to capitalize on EV adoption trends with more intelligent sourcing and merchandising.
Understanding Demand for EVs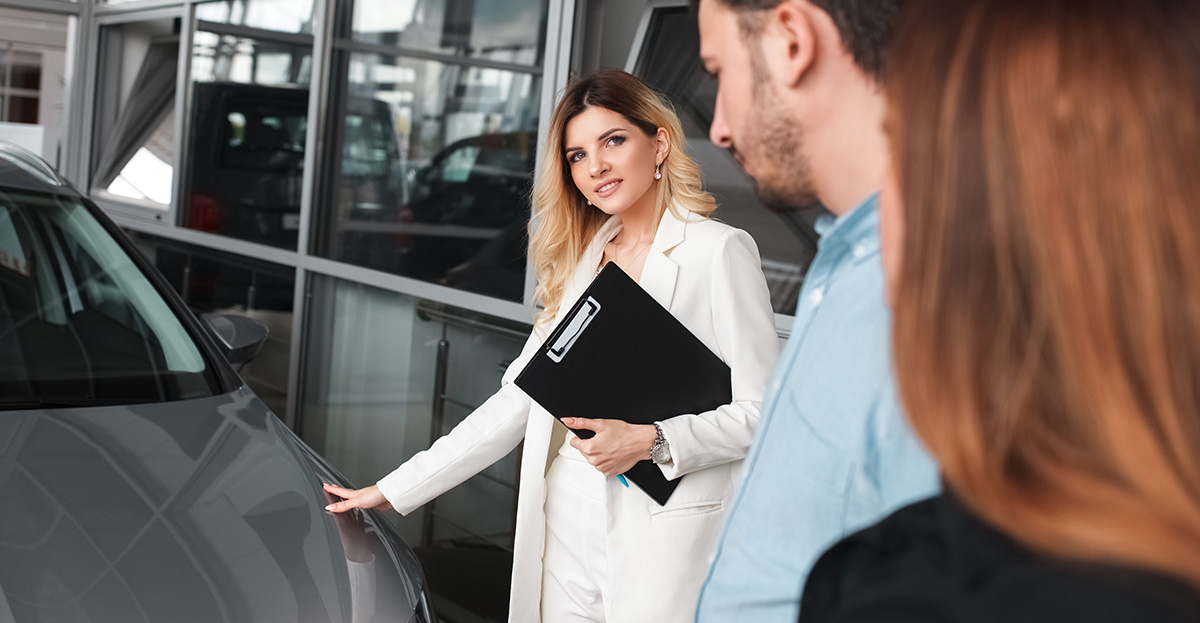 Success in the EV market requires dealerships to understand and adapt to changing demand. That's why staying educated on consumer preferences, popular models and new releases, and incentive programs is essential.
Consumer Preferences
According to Consumer Reports, more than a third of Americans would seriously consider buying or leasing an electric vehicle today due to lower operating, maintenance, and overall lifetime costs vs. conventional vehicles. They also enjoy quick, silent acceleration and balanced handling. Understanding what EV trends prospects want in a vehicle can help you source the ideal options for your inventory.
Most Popular EV Models
Tesla isn't the only player in the game anymore. Did you know there are over seven major electric car manufacturers now, including major brands like Ford, Chevrolet, Volkswagen, and Nissan? Here are the 10 most popular electric vehicles by sales:
Tesla Model Y (172,700 sold)

Tesla Model 3 (128,600 sold)

Ford Mustang Mach-E (27,140 sold)

Chevy Bolt (24,828 sold)

Volkswagen ID.4 (16,742 sold)

Nissan Leaf (14,239 sold)

Audi e-tron (10,921 sold)

Porsche Taycan (9,419 sold)

Tesla Model S (9,100 sold)

Hyundai Kona Electric (8,936 sold)

EV Incentive Programs
Despite thousands of dollars being available at the federal, state, and local levels for programs and credits for EV purchases, less than half of U.S. buyers are aware of these incentives. Below are a few of our favorite resources for finding EV incentives by area:
Knowing what incentives are available for your customers helps facilitate sales. You can break down the barrier to electric vehicle adoption in your market by offering them discounted sticker prices.
Evaluating Inventory Costs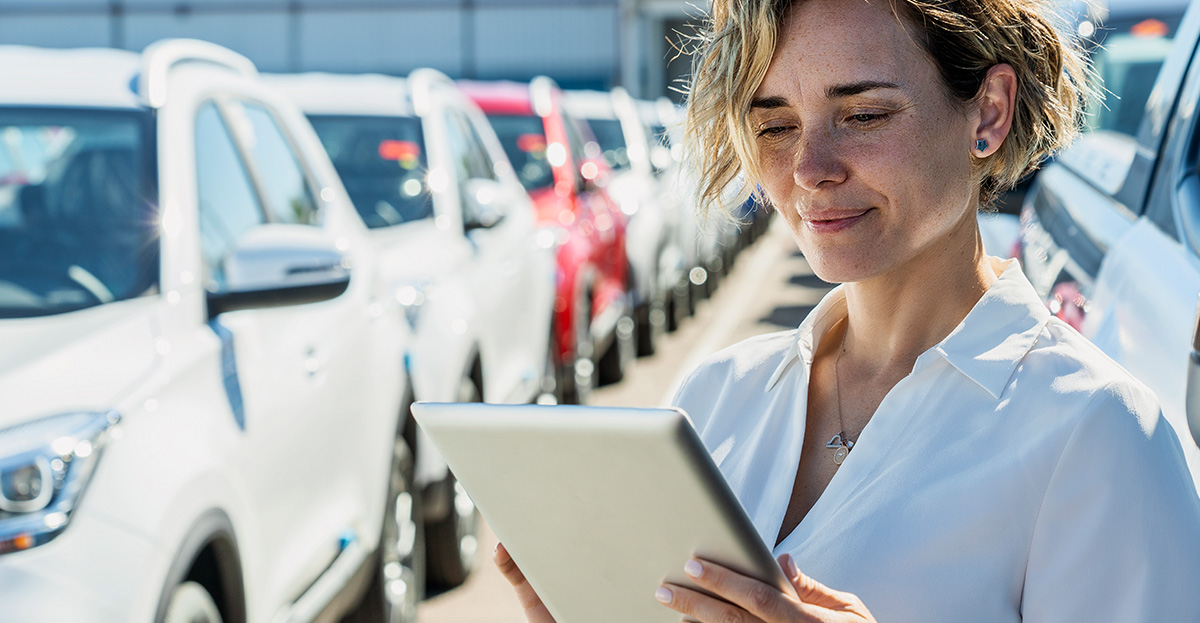 There's no hiding that EV sourcing is trickier than traditional sourcing of I.C.E. (internal combustion engine) vehicles. Since electric cars and SUVs are still relatively new to the market, there isn't a lot of data out there for evaluating purchasing patterns to measure and maximize ROI.
But utilizing inventory management software allows you to build a database of information specific to your inventory and what's selling in your market. Here's how that's a game changer:
Understanding EV Sourcing Costs: IMS systems can track the cost of acquiring, stocking, and selling inventory, including financing, shipping, and storage. That provides a holistic picture of EV sourcing costs from when you order to when you sell.
Evaluating ROI: Utilizing inventory management software allows you to calculate the profit margin on each product so you can determine which makes and models yield the most ROI and source accordingly.
Balancing Costs and Demand: Inventory management systems can use sales data to predict EV adoption forecasts, helping you decide how much inventory to stock and when to reorder. They also automate the reordering process to reduce stock shortages based on your top sellers.
Building Relationships With Manufacturers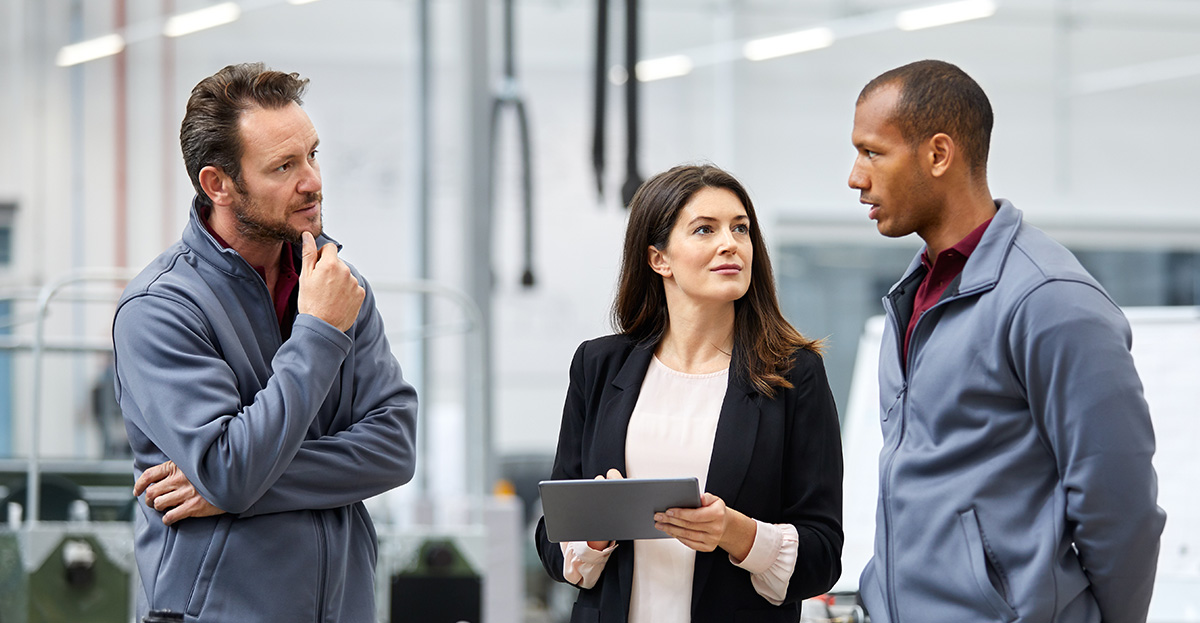 Another way to make EV adoption and sourcing easier for your dealership is by strengthening relationships with manufacturers.

By developing partnerships with your vendors, you can create a strong network of trusted suppliers that work to get you the inventory your customers want. This can result in many things, including better access to EV inventory, more competitive pricing, early access to new EV releases, and much more.

Here are a few ways to improve relationships with your manufacturers and vendors:

Meeting or Exceeding Sales Targets: Consistently hitting or exceeding sales targets can show your dealership is committed to building its brand.
Regular Communication: staying in touch with manufacturers can help build trust and maintain open lines of communication, allowing your dealership to provide feedback and stay updated on the latest developments in EVs.
Employee Training and Certification: Encouraging your team to participate in manufacturer training and certification programs can demonstrate your dealership's commitment to product knowledge and expertise.
Adhering to Manufacturer Standards: Adhering to the manufacturer's standards for sales and service can help maintain your brand's reputation and demonstrate the dealership's commitment to quality.
Collaborating on Marketing Initiatives: Collaborating with manufacturers on marketing initiatives, such as co-branded advertising or events, can increase brand recognition and build a stronger relationship.
Marketing and Promotion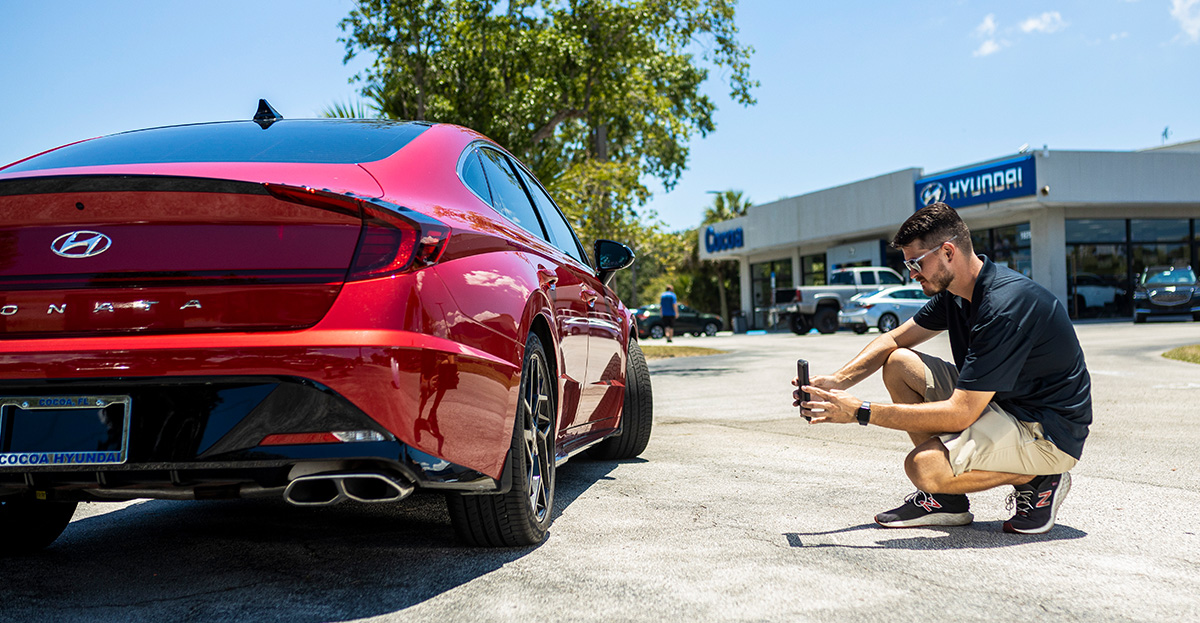 Once you've worked to source properly, spreading awareness of your dealership's EV offerings is the catalyst to improving EV adoption. Try hosting EV test drive events to allow prospects to get behind the wheel. Dedicate a portion of your lot or showroom specifically to EVs. Partner with local organizations, such as utility companies, to promote and educate your market.
And while the classic promotional tactics are great for starting out, using modern dealer services will help you go even further.
Enhancing your digital showroom is the key to finding buyers where they shop — online. Use tools like photography, 360 walkarounds, and videography to offer virtual test drives. And once you've done that, be everywhere your prospects are shopping with the help of inventory feeds that share your listing to popular third-party sites like AutoTrader, Cars.com, and Facebook.
Want Help With EV Sourcing and Promotion?
With so much buzz around EVs, it can be tough to know where to start. That's where we come in.
Dealer Specialties is a leading inventory management and merchandising partner for automotive dealerships. Whether you need help sourcing electric vehicles, determining which EVs will sell best in your market, or promoting EV adoption in your area, we can provide the tools and resources you need to burst onto the scene.
If you want your dealership to be known as the place to go for EVs, start with us. Let us build a plan that puts you at the forefront of the emerging electric marketplace.