Auto Tech Advancements in 2021: What Dealerships Must Know
The automotive industry has always been at the forefront of innovation. The constant march of technological advancement over the past hundred years has dramatically altered the ways in which cars are manufactured, maintained, and operated.
Today, technology is redefining the use of fuel in cars — with electric systems displacing internal combustion engines, and gas-fed engines — and revolutionizing the driving experience. The way in which we interact with our cars is changing thanks to the introduction of Artificial Intelligence (AI), and the development of the Autonomous Vehicle (AV).
With the accelerated digitization of the world, the industry is seeing enormous upheaval, and consumers are following automotive technology advancements closely. It is vital that dealerships keep up. VinMotion from Dealer Specialties gives your buyers the information from your comprehensive database of inventory— and the technical specs of each vehicle — as they conduct their research.
So what are the key advancements in automotive technology we're seeing in 2021? And how can your dealership keep up with consumer interest?
Artificial Intelligence (AI)
Artificial intelligence is being incorporated into vehicle development everywhere — from safety and security systems, to connectivity and communication. And as cars become more sophisticated, consumers are actively searching for models that provide these newest technologies.
Last year AAA noted that nearly 96% of new vehicle models came equipped with at least one ADAS. Advanced Driver Assist Systems offer drivers technology that can quickly react to obstacles and hazards, easily navigate traffic, and reduce problems like driver fatigue. Key features popular with potential car buyers include adaptive cruise control, lane-departure warning, blind-spot alert, and Automatic Emergency Braking (AEB).
AEB activates a car's brakes when it senses that a collision is imminent: potentially avoiding an accident and/or minimizing damage. AEB has a faster reaction time than a human driver and can also apply more pressure to the brakes if it senses that it is required. Up to 20 manufacturers have committed to making AEB standard across their vehicle lines by September 1, 2022.
These Artificial Intelligence devices in vehicles still rely on some human interaction. Whoever is behind the wheel should still be a competent driver, but AI devices help them become a better driver. With an emphasis on safety, these technologies are popular with buyers with young families, and first-time car buyers.
Stolen Vehicle Tracking Software
In 2019 the FBI reported that 721,885 vehicles were stolen and about $6.4 billion was lost in motor vehicle theft. More than half of the cars recovered were fitted with stolen vehicle tracking software. In addition to providing diagnostics and post-crash notifications, this technology also pinpoints a vehicle's exact location, assisting law enforcement and rescue services.
Vehicles with this software onboard are appealing to buyers: after all, it acts as both a safety and secondary insurance measure. . It is also a spec that is important to buyers in markets with high rates of auto theft (such as Detroit), and buyers interested in models of cars that have a higher probability of being stolen (such as the Honda Civic and Honda Accord).
Smartphone capability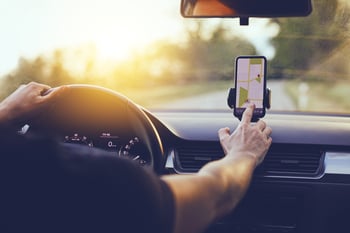 Cell phones are an indispensable part of daily life in 2021, so naturally consumers are interested in cars with smartphone integrations. Most car manufacturers now offer connected smartphone apps that allow owners to remotely lock and unlock car doors, remotely start the car, and check tire pressure and fuel levels.
Buyers also place value on navigation systems, Bluetooth connectivity and high-tech infotainment, plus the ability to wirelessly charge their mobile device whilst in the car.
Electrification
The price of fossil fuels, as well as concerns about the environment and climate change, are contributing to the increasing popularity of electric vehicles. The Environmental Protection Agency concluded that transportation activity emits more greenhouse gases in the U.S (29% of total emissions in 2019) than any other sector of our economy.
By owning an electric or partially-electric car, drivers feel that they are being proactive in reducing climate-changing emissions. Hybrid vehicles (HEVs), Battery Electric Vehicles (BEVs) and Plug-In Hybrid Electric Vehicles (PHEVs) have all seen record-high sales in the last year, with 122,016 electric vehicles sold in March of this year alone.
Autonomous vehicles (AV)
Once seen as a concept of the future, the idea of a self-driving car has captured the public's imagination. Though primarily still in the research and development stage, many car buyers are already weighing the benefits of vehicles that eliminate the need for a driver completely. For business owners, the appeal of an AV is that it minimizes the need for employees behind the wheel, theoretically cutting costs. AVs also reduce downtime, and increase productivity as delivery routes can be driven regardless of driver availability (or bathroom breaks).
Autonomous vehicles also aim to make all public transportation safer, as they reduce accidents typically caused by driver negligence and fatigue. Self-driving cars are equipped with advanced technologies such as AI-enhanced computer vision which can identify obstacles and potential traffic hazards en-route.
AVs are creating a lot of excitement within the industry at large. In April of 2021 Lyft sold its self-driving car division, Level 5, to a subsidiary of Toyota for $550 million.
Additive Manufacturing
Additive manufacturing, also known as 3D printing, is another advancement in automotive technology generating lots of interest in consumers and the industry.
3D printing enables rapid prototyping; printed models accelerate the design and testing phases of car production. 3D printing also allows manufacturers to print custom replacement parts, with faster delivery to consumers. Most excitingly, the composite materials used to make the filament within 3D printers can potentially build automotive parts that are lighter, sustainable, and more durable.
Keep your dealership on the cutting edge.
With all of these new developments creating significant consumer interest, your dealership has the opportunity to cut through the noise and appeal to the tech-savvy car buyer.
Dealer Specialties' VinMotion makes it easy to manage your new and used inventory and entice customers with up-to-date car specs. With over 500 internet partners — including all of the major portals, classified advertising sites, and social media sites — VinMotion gives your dealership a strong internet presence and drives online traffic directly to your website as consumers seek out state-of-the-art automobiles.
Sign up for a custom quote today, and see how VinMotion can make your dealership stand out in the ever-evolving marketplace.