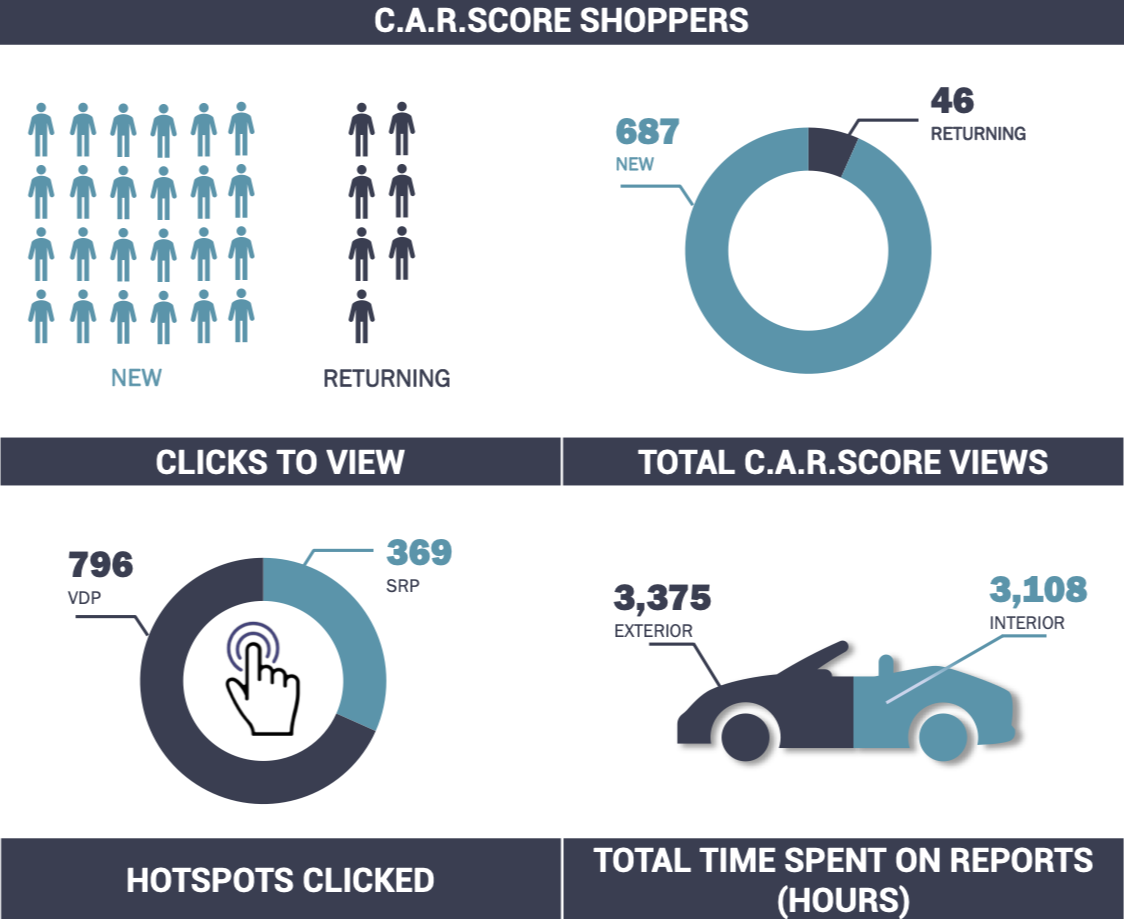 Analytics Of Today's Car Shopper
Author: Admin
We've heard about the importance of digital retailing for car dealers for the better half of the past decade. It's no longer enough to simply display your dealership's inventory on your website and expect buyers to flood in.
Even pre-pandemic, autosuccess.com reported that 89% of consumers begin their car buying experience online. So, what are car shoppers actually looking for when they visit your website?
We reviewed data from 650 vehicles with C.A.R.Score reports over a 30 day period to identify how consumers are engaging with inventory and condition reports online.
A few takeaways to consider:
As expected, VDPs saw more clicks than SRPs. Consumers that reach the VDP are often highly invested in actually buying that vehicle. Allowing those consumers to click on specific features of that vehicle only further enhance the digital retailing experience.
On the lot, customers can only independently walk around and see the exterior of the vehicle. However, C.A.R.Score's complete vehicle condition report showed that online shoppers viewed interior and exterior scores equally.
All of the top ten hotspots clicked were for exterior features. However, you'll notice that these are areas that commonly require reconditioning for cosmetic damages.