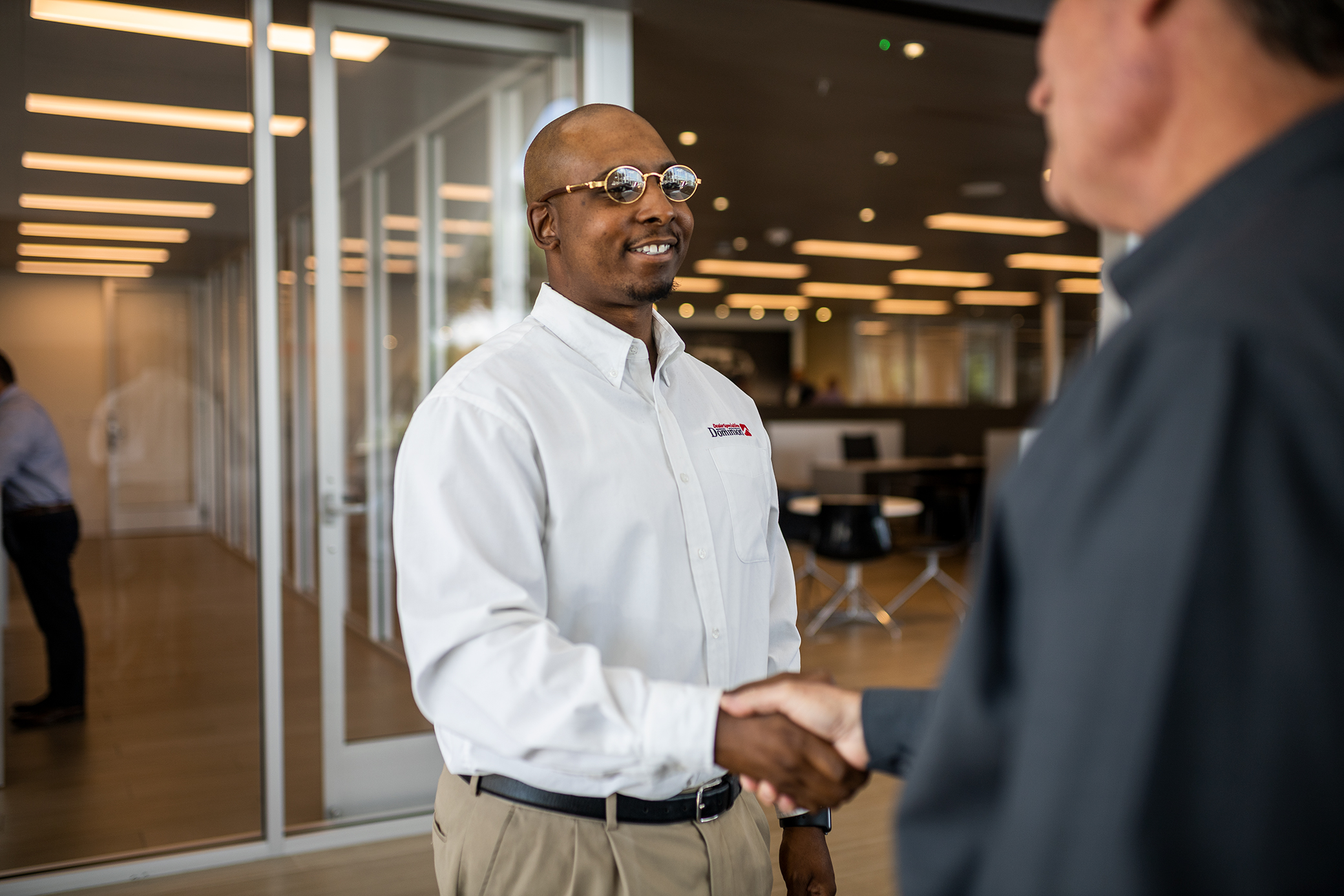 How to Maximize Your Profit on Auction Cars
Shopping auction cars can be stressful. Worst case scenario, you bring in a used car that consumes your reconditioning budget and then sits on your lot, further decreasing its value and your potential profits. That's not a situation any dealer wants to be in.
A quick turnaround to score huge earnings is possible with auction cars. But, it all depends on how you prepare before going to auction. That's why we've put together these 6 steps to maximizing your profit on auction cars.
Know Your Dealership's Needs
Maximizing your profit on auction cars is all about making informed decisions. Part of that informed decision making is to know your dealership's needs before you head to auction. It's more than just knowing the profit parameters of the vehicles you need. It's about getting granular.
Ideally, you should know your needs down to the condition, mileage, and equipment. VinMotion inventory management software provides the most robust auto market data available. With more competitive data than any other resource, your team can shop auction cars with confidence.
Know What You Can Sell
A key component of knowing your dealership needs is recognizing what you can sell. That includes everything from what cars sell on your lot to the specific features users are searching for on your digital platforms. The easiest way to turn a profit on auction cars is to stock vehicles your customers are looking to buy.

Have A Marketing Strategy
Even if you know what you can sell, you still have to sell it. A marketing strategy built around moving those high priority items is crucial if you want to turn cars as quickly as possible. After all, every minute a vehicle sits on your lot, it's decreasing in value.
Dealer Specialties tools like SmartListing and Facebook Marketplace take the guesswork out of generating warm leads from Craigslist and Facebook and help you know how to move new inventory before it even arrives.
Know the Estimated Costs Before You Aquire
Since you've researched what your dealership needs and what you can sell, you should know the expected cost of your potential inventory. Not only should you have the estimated cost, but also your budget and what you can earn from that car. That means conducting a market analysis to calculate everything from acquisition price, inspections, and packs to transportation, reconditioning, and more.

Know Your Reconditioning Options
You don't want to lose a deal to reconditioning, so know your options before you sign off on a sale. Minor dents and scratches, spent headlights, and broken mirrors are small, generally inexpensive repairs. As Autoraptor rightfully shares, "a leaking head gasket or bad clutch, on the other hand, is a major repair." That's what you want to avoid.
You can still profit from a car in need of significant repairs. Earning buyer's trust is critical, however, so tools like C.A.R.Score are a must-have addition to your dealer arsenal. C.A.R.Score's highly detailed reports arm used car buyers with the information they need to confidently purchase reconditioned vehicles from your lot.
Manage Your Inventory
This is a no-brainer, but you can't bring in new inventory if you don't have the room for it. That means you need to manage your inventory. The last thing you need is aged inventory continuing to take up the space that would be better spent on fresh resources to turn over. , Plus, even if you do maximize profit on auction cars, a poorly managed lot can still be hurting your bottom line.
Focus your efforts on eliminating aged inventory that's hampering your performance. Inventory management software like VinMotion can quickly identify problem areas and help you keep track of its movements around and eventually off of your lot. Then, focus on bringing in autos you know you can sell. This way, you can spend extra time calculating the best acquisitions for your dealership without wasting money.
Now It's Your Turn
It's common sense that maximizing profits on auction cars is tough without a gameplan. Hopefully, this guide has helped make bringing in auction cars not only more strategic but more profitable. If you feel that we're missing any vital information on this topic, let us know in the comments below, and we'll be sure to update this list.
Popular Articles on Maximizing Profit on Auction Cars