Millennial Car-Buying Habits: Cornering the $1.4 Trillion Market
Millennials are currently the largest living generation in America. Before last year, common knowledge was that this demographic traditionally shied away from car buying, favoring public transit and ride-sharing apps. Then the pandemic struck.
Since 2020, large cities with reliable transportation networks have seen a mass exodus of their commuter workforce, the majority of whom are ages 25-40. Millennials now need access to their own vehicle to get from A to B, and may still be uneasy about using a shared mode of transportation.
According to Experian's Q3 2020 Market Trends Review, millennials are one of the only two generational segments of the automotive industry seeing growth. Additionally, they are expected to lead the car ownership boom over the next 6 months, representing 45% of all first-time car owners.
So how do you harness the buying power of this enormous segment of the market? For your dealership to stand out to this famously finicky generation, it's simple: you've got to understand millennial car buying habits.
The mobile device is a millennial's best friend.
It may be a stereotype, but it's true: when deciding to purchase anything — including a vehicle — the majority of millennials use their mobile devices.
Pew Research Center confirms that 98% of millennials own a smartphone, and 86% are active on social media. The appeal is the convenience and accessibility of information: potential buyers can read reviews (of the car and the dealership), and compare vehicle specs and pricing all within a matter of minutes.
The increased popularity in online shopping means that millennials are less likely to visit brick-and-mortar dealerships than previous generations. When they do, it will be when their minds are already made up and they are ready to make a purchase. In order to appeal to this huge market of potential car buyers, it's critical that dealerships reach consumers through their smartphones and other mobile devices.
Dealer Specialties' VinMotion®️ is an award-winning inventory management software that gives your dealership the ability to deliver an engaging and seamless online experience for your customers. From one convenient place, you can access powerful merchandising tools and the most widespread syndication available. With VinMotion®️, you share your comprehensive database of your inventory, including stats, photos, videos and vehicle condition reports.
Ensure the mobile accessibility of all this critical information when adjusting your sales strategies for the millennial market.
Millennials do their research.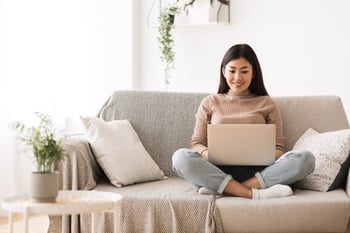 As the most tech-savvy of all the generations with disposable income, millennials do their due diligence when it comes to make a purchase — and cars are no exception.
During their initial research, Millennials tend to reference third-party resources in addition to traditional OEM sites. These third-party sites may include social media channels, non-automotive publications, and review sites such as Google or Yelp.
Dealerships must establish a strong presence on third-party websites to entice the millennial car buyer. Incentivizing independent reviews and surveys to build a positive word of mouth is key. Sponsored posts and promotions on social media sites will also help to direct online traffic to your dealership's website.
Use VinMotion®️ to display your inventory everywhere car shoppers are researching with near real-time inventory data distribution.
Millennials value transparency.
Once on your site, millennials expect a trustworthy and transparent experience. As they have already done a lot of research, this generation is highly skeptical of traditional marketing techniques. Give them accurate and consistent content. Stats, 360° videos and photos, and informative blogs will help millennials view your dealership as an authority.
Sending consumers away from your platform to view additional resources can also help build trust. Millennials will appreciate that you have given them the tools to continue their research in order to make the most informed decision.
Millennials have 21st Century priorities.
Millennials expect to stay connected, and this includes time spent in their car. Models with navigation systems, Bluetooth connectivity, high-tech infotainment, and ADAS technologies are all highly sought after.
Research indicates that millennials also place a lot of value on environmentally responsible car ownership. Concerns about climate change and fuel efficiency are driving this trend, and the once popular gas-guzzlers do not hold the attraction they once did. In fact, research shows that the majority of millennials expect to drive an alternative-fuel vehicle within the next five years, and are willing to pay more for it.
When catching big fish, use the right net.
With such a huge segment of the market up for grabs, understanding and catering to millennials' specific car buying habits will help your dealership convert leads into sales. An accessible and seamless online presence, connections to social media and other platforms, and informative and up-to-date content will create the value and trust that is key to hooking the millennial consumer.
If you're here, we know you love facts and figures. Dealer Specialties' VinMotion®️ makes it easy to manage your new and used inventory and bolster online transparency. With enhanced vehicle merchandising tools, photo management, and more competitive data than any other platform, VinMotion®️ provides the resources you need to attract millennials to your dealership, all in one convenient system.
Sign up for a custom quote today, and see how VinMotion®️ can propel your dealership to the cutting edge.