How Inventory Management Software Increases Your Dealership's Profit
It's no secret. If you want to improve your dealership's bottom line, you need the right tools. There's no tool more valuable to the modern auto dealer than a proper inventory management system. An automotive IMS, like VinMotion®, can help reduce risks that come with keeping inventory on your lot while streamlining your costs, creating a healthier bottom line for your business. Not convinced? Here are four ways auto inventory management software can increase your dealership's profitability.

Minimize losses
Let a vehicle sit on your lot long enough, and that's a loss for your dealership. No dealership wants to get stuck with a car they can't sell. Inventory management software can help your dealership avoid those troublesome cars. With accurate knowledge of what your dealership has been selling, VinMotion® can help forecast what cars you should be looking to bring in next.
The most successful dealerships turn inventory every 20 days. IMS can further minimize losses by keeping track of how long inventory has been on your lot, so your team knows what they need to focus on selling. By using VinMotion® to analyze and track your profit goals, you can focus on how your days in supply align with your profit goals for those vehicles.
VinMotion® does more than manage the inventory sitting on your lot. It minimizes losses due to VDP errors by tracking and managing "Call to Action" items like missing photos, missing price, and missing vehicle comments. This way, you can turn your vehicles faster by getting them front-line ready faster!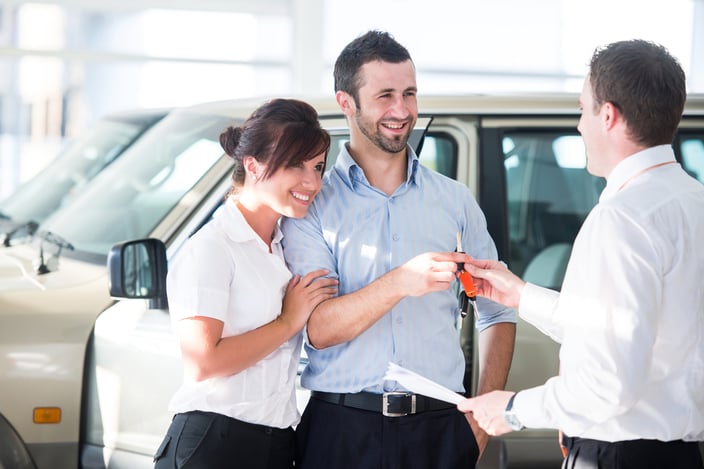 Close More Sales
Thanks to the internet, most car research is done online. VinMotion® empowers transparency in your inventory, providing shoppers with everything they need to connect with your vehicle (video, condition reports, unique comments, and more!) That way, when your next customer arrives on the lot, the intent is to buy.
In fact, most car shoppers — especially 48% of 17-24-year-olds — are ready to buy a car the moment they step on the lot. So the last thing you want is for a potential buyer to come to your dealership, only to discover you don't have their car in stock. With VinMotion®, this scenario remains nothing but a bad dream, and you can relax knowing you've sold that car at a competitive price.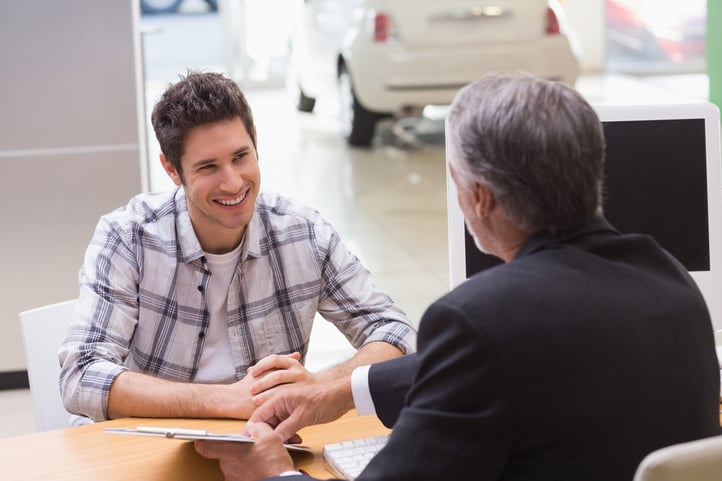 Lower Merchandising Costs
Dealers who invest in the proper inventory management software will gain the visibility they need to make data-driven decisions to lower merchandising costs. VinMotion®'s merchandising tools include unique automated comments, real-time manufacturer rebates plus incentives, photos, videos, and C.A.R.Score vehicle condition reports. With the right tools under one roof — such as automated inventory status, trends, and turnover reports — you can get your merchandise right the first time.
Increase Multi-Channel Distribution
Your IMS should be doing more than just managing the vehicles on your lot. It should be overseeing your inventory's digital distribution. With VinMotion®, your dealership gains maximum exposure through the industry's largest dealer distribution network — including sites such as AutoTrader, Cars.com, CarGurus, Edmunds, TrueCar, and Facebook Marketplace. With professional vehicle photos available and feed selection down to the dealer and zip code, you can't get more comprehensive distribution data.
Move Inventory — Drive Profit
The right inventory software can work wonders for your dealership. If your dealership is ready to move inventory and drive profit, schedule a demo of VinMotion®, Dealer Specialties® award-winning inventory management software, today.